Mr. Prabhat Ranjan Prasad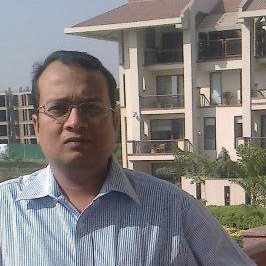 Here I enjoyed & learnt a lot from our mentor Atul Sir…. I miss all moments since
1. I was the first student to have mobile phone when- For incoming & outgoing we use to pay Rs 6/Min
2. I was the only student who use to leave in 2BHK beautiful rented Flat –"Single Occupancy"
3. I was the first student in my batch to purchase computer where I use to do some creative work for Department.
4. I was the first student who given seminar in Automobile… " Fortunately Now i am working in India's Largest Automobile company"
5. I always searched reasons to give party in university canteen to my friends
6. I had good friendship with all Girls & Boys of my batch.. Almost everybody invited me in their Birthdays..
7. It was my grand birthday celebration where all 60 students of my batch taken active participation & our Madam Ms Shilpa Mishra & my Guru Atul Sir sang song for me..
8. I was one of those student — who besides study tried to enjoy a lot at each and every moment of college life…
9. I always been in top 3-Rank in overall Marks.